GSM Mart for Collectors

Twice a year collectors can meet personally and buy, sell, or exchange everything they need for their common passion.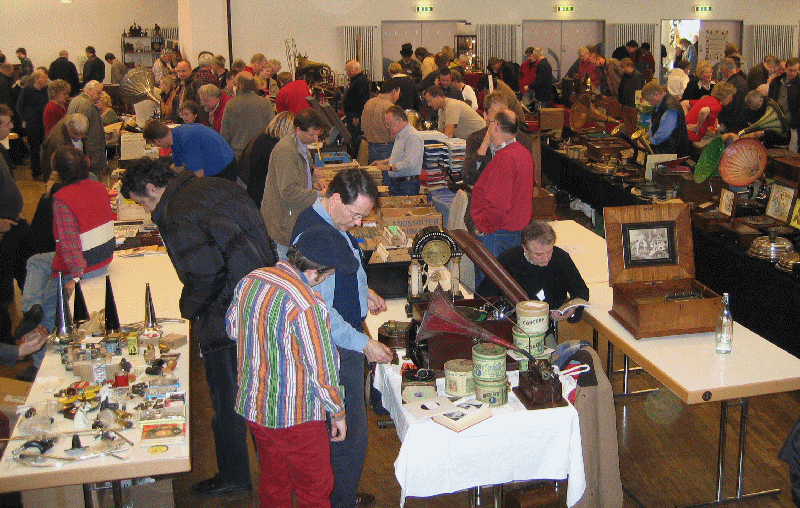 Customers may be easily identified by their bowed posture.
Since many years the fixed dates for these "Musica Mechanica" conventions are the weekends including
the last sunday before Easter (Palm Sunday)
the first saturday in November
Starting spring 2015 the meeting has been moved to the previous Asbach site of Rüdesheim (opposite the railway station, Am Rottland 3-5).
The locations are accessible to the public, opening at 9:00 a.m., on saturday and sunday.

The traditional meeting with wine, beer and barbecue in Siegfried's Musikkabinett, Oberstr. 29, starting on saturday 7:00 p.m., is highly recommended.

Contact and registration:
Sabine Uliczka, Tel. +49 (0) 15233812564
Mail: boerse@smmk.de
---
Copyright © 1997-2015 Walter Tenten and GSMeV
Last update: February 19, 2016 (jb)